Paula's Picks for Christmas Gifts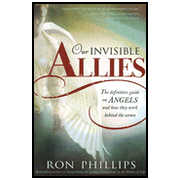 Our Invisible Allies; The Definitive Guide on Angels and How They Work Behind the Scenes
By Ron Phillips

Book Description: Are you curious about angels? What they do? Where they go? How they minister? Opening your eyes to a wondrous world behind the scenes of daily life, Phillips shows how God's heavenly servants protect us, stand with us against a common enemy, share the same allegiances, operate covertly in the enemy's territory, and more. 224 pages, softcover from Charisma.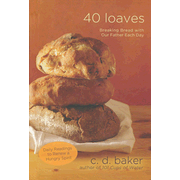 40 Loaves; Breaking Bread with Our Father Each Day
By C.D. Baker

Book Description: Why am I uncomfortable with doubt? Why is God silent? Why can't I overcome sin? Sometimes seekers---and believers---raise difficult issues. Here's spiritual yeast that will leaven the discussion! Offering you lasting peace and a nourishing awareness of God's love, Baker's daily topical guide provides Jesus' direct and implied responses to 40 tough questions. 176 pages, hardcover from Waterbrook.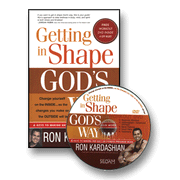 Getting in Shape God's Way
By Ron Kardashian

Book Description: Don't just lose the weight, shed the emotional and spiritual issues that are keeping you unhealthy! In Getting in Shape God's Way fitness trainer and minis ter Ron Kardashian offers personal insights and a practical 4-point plan to help you understand how body, mind, and spirit are linked so you can achieve lasting results. 290 pages, hardcover by Siloam Press, and includes a free workout DVD.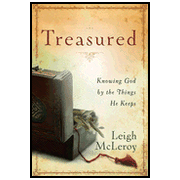 Treasured
By Leigh McLeroy

Book Description: If God had a box of souvenirs to remind him of things that matter most, what would it hold? Blending personal stories with Scripture, McLeroy examines the mysteries of heaven through tangible symbols of God's goodness, grace, and mercy---a fig leaf from Eden, Hagar's waterskin, a blood-stained strip of fabric.... 224 pages, hardcover from Waterbrook.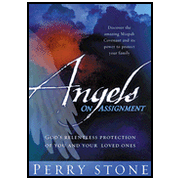 Angels on Assignment
By Perry Stone

Book Description: Discover how a little-known biblical promise can protect you and your family! Exploring the Mizpah benediction, Stone shows how it has the power to release angels to help you. Learn the steps to engaging in a covenant relationship with God, types of assignments given to heavenly guardians, five things that can offend angels, and more. 128 pages, hardcover from Charisma.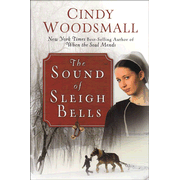 The Sound of Sleigh Bells
By Cindy Woodsmall

Book Description: Beth Herzler is unable to let go of a past tragedy. Still in mourning, she cuts herself off from any hope of happiness. A gifted carver holds the answer to both her past and future in his hands---but can Beth move beyond yesterday and embrace a second chance at love? 194 pages, hardcover from WaterBrook.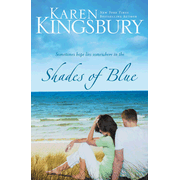 Shades of Blue
By Karen Kingsbury

Book Description: Brad Cutler, twenty-eight, is a rising star at his New York ad agency, about to marry the girl of his dreams. Anyone would agree he has it all ? a great career, a beautiful and loving fiancee, and a fairy tale life ahead of him? when memories of a high school girlfriend begin to torment him. Lost innocence and one very difficult choice flood his conscience, and he is no longer sure what the future will bring except for this: He must find his old love and make amends. Haunted by the past and confused about the future, he tu rns to G od seeking forgiveness and redemption. 304 pages, paperback from Zondervan.
Catching Fire
By Suzanne Collins

Book Description: This is the second book in "The Hunger Games" trilogy. Against all odds, Katniss Everdeen has won the annual Hunger Games with fellow district tribute Peeta Mellark. But it was a victory won by defiance of the Capitol and their harsh rules. Katniss and Peeta should be happy. After all, they have just won for themselves and their families a life of safety and plenty. But there are rumors of rebellion among the subjects, and Katniss and Peeta, to their horror, are the faces of that rebellion. The Capitol is angry. The Capitol wants revenge. 391 pages, YA fiction from Scholastic Press.