24 churches to serve as COVID-19 testing sites in NY amid signs of racial disparity
By The Christian Post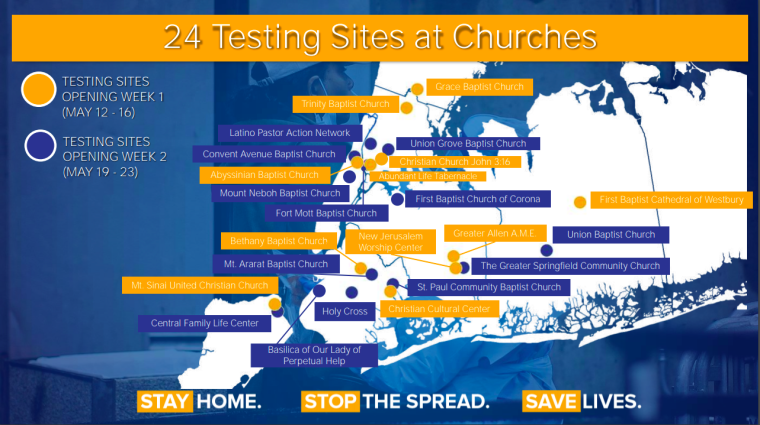 NEW YORK —  New York Gov. Andrew Cuomo has announced a partnership with the state's largest healthcare provider, Northwell Health, to establish 24 temporary coronavirus testing sites at churches in predominantly minority communities.
In a press conference Saturday, Cuomo announced that some of the new church testing sites will open this week while some will open next week. 
The partnership comes as preliminary data released by New York City suggests that the coronavirus is killing black and Latino people at about twice the rate that it is killing white people. Nationwide data also reflects a similar trend.
Source:The Christian Post