After losing property to Episcopal Church, Anglican congregation's first Sunday in new building draws over 2,000 people
By The Christian Post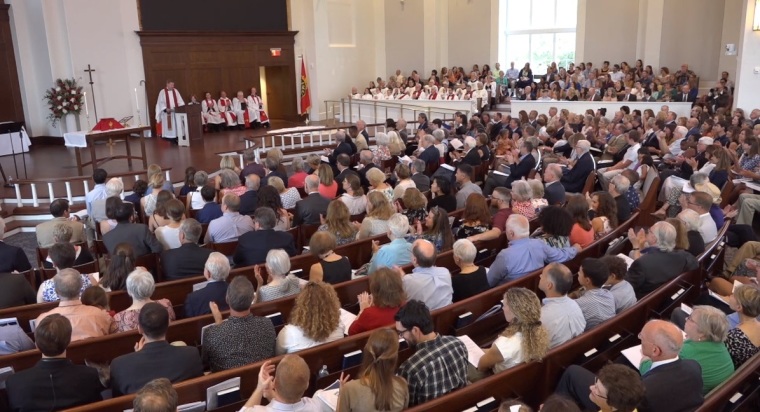 More than 2,000 people attended worship services held at a Virginia Anglican congregation's new sanctuary, being held years after they had to leave their original property due to losing a legal battle with The Episcopal Church.
The Falls Church Anglican of Falls Church, Virginia, lost control of its historic property in 2012 via a lawsuit. In comments emailed to The Christian Post on Monday, the church explained that they had a total of 2,042 attendees for their two services, one held at 8:45 AM and another held at 11:15 AM.
TFCA explained that the Sunday services were a "church family" occasion, with people from other congregations planted by them attending, as well as regular members.
Source:The Christian Post