Air Force removes commander's name from prayer breakfast invitation after secular group complains
By The Christian Post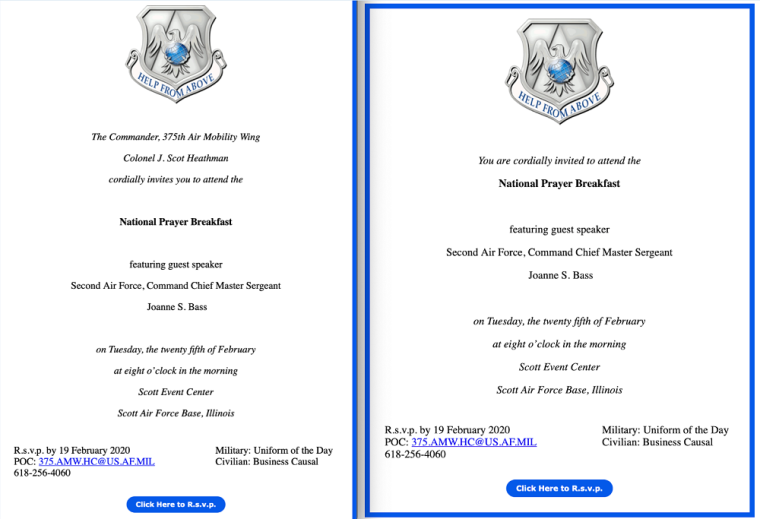 A U.S. Air Force base in Illinois has removed a commander's name from a prayer breakfast invitation in response to a complaint from one of the nation's leading secular legal organizations. 
Last Thursday, the New Mexico-based Military Religious Freedom Foundation sent a demand letter to Scott Air Force Base in St. Clair County on behalf of 15 unnamed Air Force officers, enlisted personnel and civilians.
The letter was sent to Col. Jerimiah Heathman, objecting to a mass email he sent out to those stationed at the installation. The email included an invitation to the "National Prayer Breakfast" scheduled to take place on Feb. 25 at the base's event center. The invitation was sent under Heathman's formal title of commander of the 375th Air Mobility Wing. 
Source:The Christian Post