American pastors tear-gassed in Hong Kong as they supported pro-democracy protesters
By The Christian Post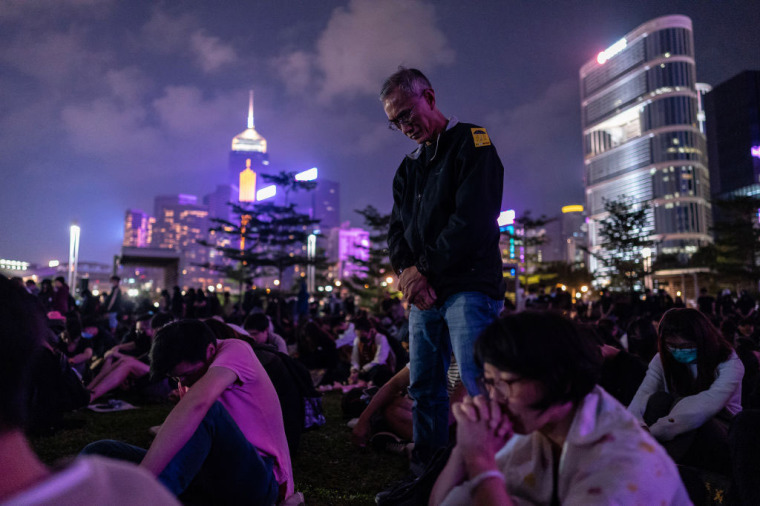 American pastors who traveled to Hong Kong to support the months-long pro-democracy demonstrations say they faced tear gas and water cannons as they stood in solidarity with student demonstrators during one of the most dynamic five-day stretches of the protests.
Rev. Bill Devlin of the Infinity Bible Church in New York City and Rev. Patrick Mahoney of the Christian Defense Coalition were in Hong Kong from Nov. 13 until Nov. 18. They were present as police besieged Hong Kong Polytechnic University where students barricaded themselves in and clashed with riot police.
Devlin and Mahoney say they spent time between PolyU on the Kowloon peninsula and the Chinese University of Hong Kong. Their objective was the share the love of Jesus Christ, pray with demonstrators and encourage them in their call for democracy, liberty and human rights. 
Source:The Christian Post