America's real first Thanksgiving
By The Christian Post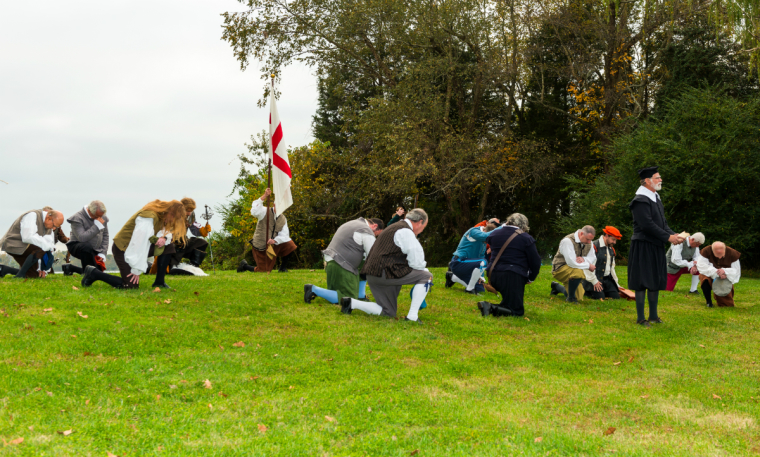 No, Thanksgiving wasn't first celebrated by the Pilgrims in Massachusetts.
While the Pilgrim story is clearly an important part in America's story, their role in what became the annual holiday of Thanksgiving has become a myth. In the parlance of social media, call it #fakenews.
The real first Thanksgiving, called a "day of thanksgiving to almighty God," was held 400 years ago on Dec. 4, 1619, in Virginia. That was when a group of 38 Englishmen aboard the ship Margaret arrived at what became Berkeley Plantation, about 30 miles up the James River from Jamestown and the first English-speaking settlement in the New World, and near present-day Williamsburg. They had just crossed the Atlantic to work over 8,000 acres of Virginia land under the auspices of a commercial enterprise.
Source:The Christian Post