An eloquent voice bears witness
By The Christian Post
Earlier this week, Senator Tim Scott, R-S.C., furnished the Republican rejoinder to President Joe Biden's first State of the Union address.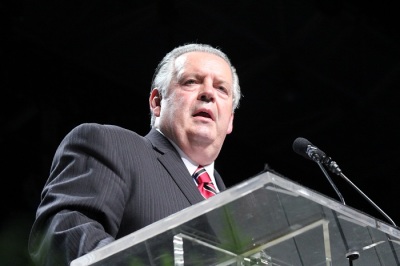 In doing so, Scott bore eloquent witness to the inspiring hope that suffused Dr. Martin Luther King Jr.'s civil rights ministry that transformed our nation in the 1950s and 1960s.
As I listened to Scott, I found myself profoundly moved as I thought, "this is what Dr. King had in mind when he spoke of America living up to the promises of our founding documents and a nation where people are judged by their character, rather than the pigmentation of their epidermis."
A very significant part of the power behind Scott's message was the messenger who delivered his testimony to America's promise and greatness. Scott is from South Carolina, the state where the Confederacy began. Scott is a proud black man of humble origins who holds former infamous segregationist Strom Thurmond's seat in the Senate and also defeated Thurmond's grandson along the way.
Source:The Christian Post