Apologist breaks down why 'atheism is so attractive' to some
By The Christian Post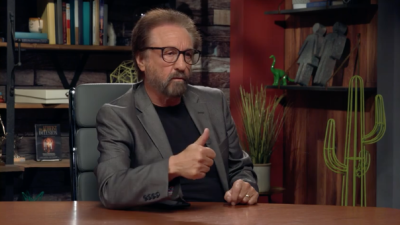 Apologist Ray Comfort is known for his creative approach to sharing the gospel. Comfort, who founded the Living Waters ministry, regularly creates documentaries and other outreach projects aimed at reaching people with biblical truth.
But the well-known apologist wasn't always the Bible-believing man he is today.
In recent years, Comfort has produced and hosted films like "180," "Noah and the Last Days," "Audacity" and his new project "7 Reasons" — movies that lead people to think deeper about faith, the world around them and God's love.
Source:The Christian Post