Arkansas lawmakers urged to override veto of bill banning medicalized transitioning of minors
By The Christian Post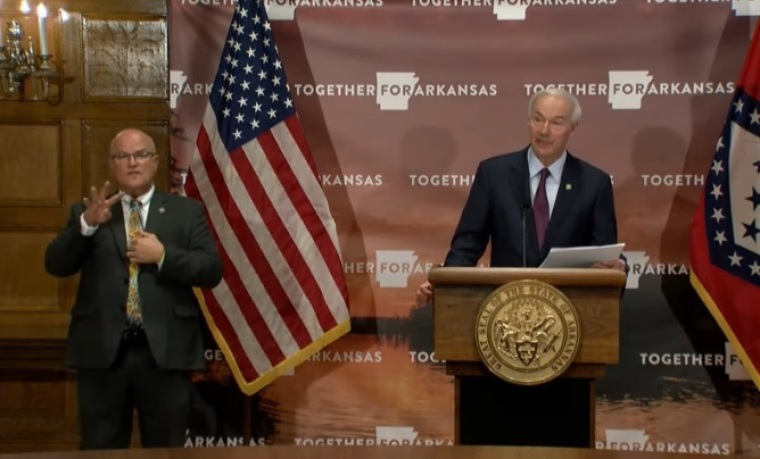 Conservative groups are calling on the Arkansas legislature to override Gov. Asa Hutchinson's veto of a bill aimed at preventing minors from receiving gender reassignment treatments.  
Lawmakers in Arkansas passed the Save Adolescents From Experimentation Act last week, which would ban experimental medicalized gender transition procedures and treatments for minors. Under the bill, banned acts would include prescribing puberty blockers to minors struggling with gender dysphoria. 
Hutchinson vetoed the bill on Monday, explaining at a news conference that he believed the SAFE Act would wrongfully interfere with the medical profession.
"If [the bill] becomes law, then we are creating new standards of legislative interference with physicians and parents as they deal with some of the most complex and sensitive matters involving young people," stated Hutchinson.
Source:The Christian Post