Baltimore schools to allow transgender students to use preferred pronouns, locker rooms
By The Christian Post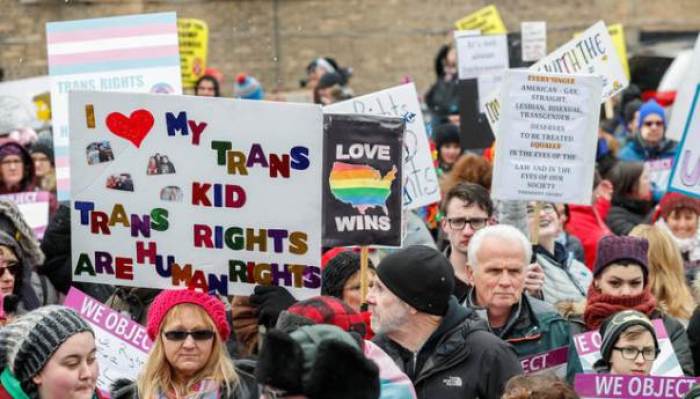 Baltimore City Public Schools' board of commissions approved a policy that goes above state requirements by allowing transgender students to use their preferred names and pronouns and access locker rooms and bathrooms of the opposite sex.
The board unanimously (8-0) passed the new policy, known as JBB, at its latest meeting on Tuesday to a chorus of cheers from LGBT advocates holding up signs that read "We are all human."
Under the new rules, students will have the ability to use the pronouns and names of their choosing without being required to have already changed their name legally. The transgender students may also use locker rooms and bathrooms that correspond with their gender identity. Also, schools can not force transgender students to use a private or gender-neutral bathroom.
Source:The Christian Post