Belief by church attendees that Trump was 'anointed by God' on the rise: survey
By The Christian Post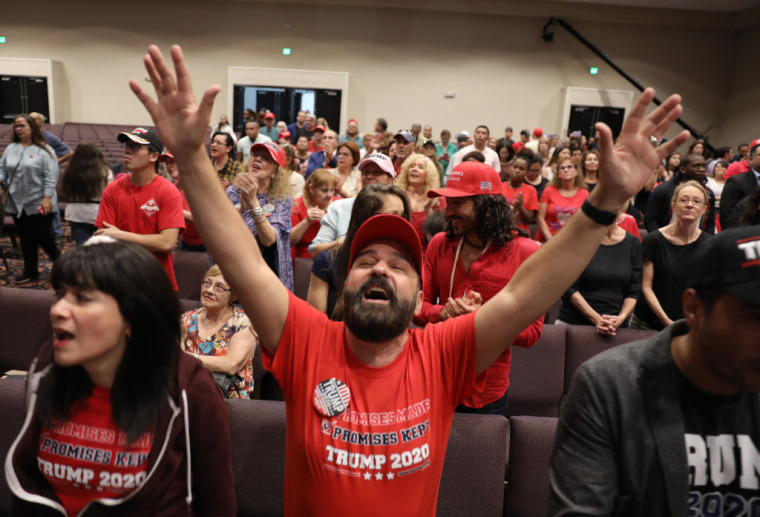 The belief that President Donald Trump, as well as presidents in general, were "anointed by God" has increased considerably among church attendees, according to a recent report.
Among white Protestants who attended church once a week or more, belief that Trump was anointed by God had increased from 29.6% last year to 49.5% this year, according to a report titled "Trump the Anointed?" that was published by Religion in Public.
Researchers Paul A. Djupe of Denison University and Ryan P. Burge of Eastern Illinois University compared survey data from May 2019 among white Protestants to a survey they conducted in March of this year.
Source:The Christian Post