Bono reveals the Bible translation he reads to his children and Christian books on his reading list
By The Christian Post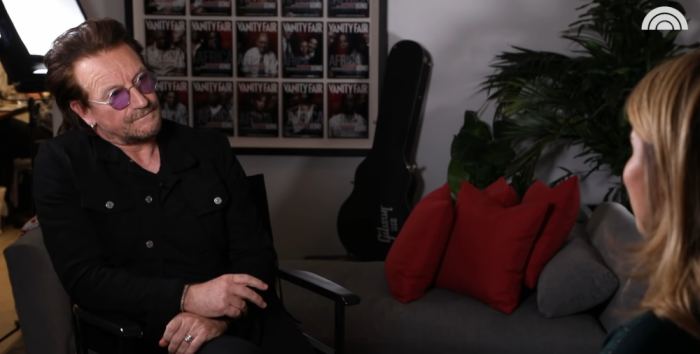 U2 frontman Bono was featured on CBS' "Today Show" for a segment called, "Open Book With Jenna Bush Hager," a new reading literacy series, and he took the opportunity to share the Christian literature he and his family read.
"When I'm busy on the road I love books I can dip in-and-out of. A friend of mine is a great poet and also a prison chaplain, he and his friend they put this book together," Bono told Bush Hager of LifeLines, a book written by Martin Wroe and Malcolm Doney, two Christian men.
"It's a book about faith but it's not strict or in any sense sectarian or specific … If you're interested in opening up that side of your life, your spiritual life, I would read it," he recommended.
Source:The Christian Post