Bono's best friend recounts how the U2 rockstar first came to faith in Jesus Christ
By The Christian Post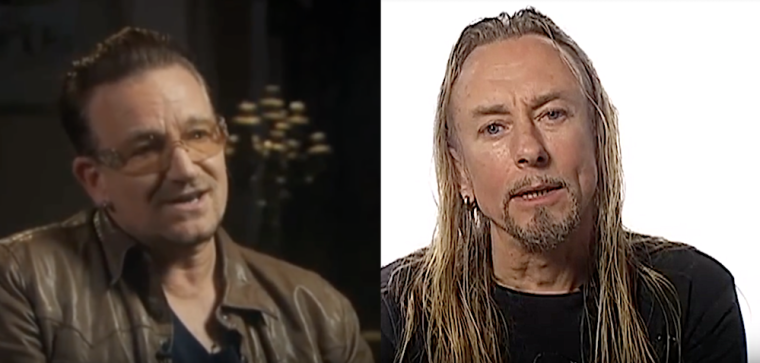 Irish artist Derek Rowen, best known as Guggi, recently recounted his childhood with best friend, U2 frontman Bono, sharing how the popular rockstar came to his faith in Jesus Christ.  
Guggi and Bono have been friends since the 1970s because they grew up in the same neighborhood in Finglas, North Dublin. Fifty years later, the professional art creator and Bono are still best friends and now he's sharing about the inception of Bono's Christain faith.
"Myself and Bono, we weren't like the other kids in the street and we knew we weren't," Guggi told Religion News Service recently during the "My Cup Overflows" exhibit of his new works in Los Angeles.
Source:The Christian Post