'Breakthrough' actors share how miraculous true story of a boy's resurrection impacted their lives
By The Christian Post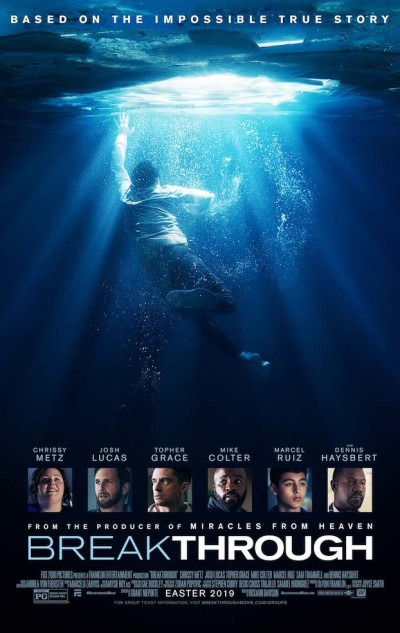 WINNIPEG, Canada — Hollywood actors starring in the upcoming film "Breakthrough" said they were moved to tears and felt like they  had been given a gift when they first read the script.
After being rescued from an icy lake, John Smith was pronounced dead at a hospital after doctors were unable to resuscitate him. But John's mother was determined not to give up on her son, and she prayed and cried out to God that her child would be brought back to life, and he was. 
"When I was given the gift of even reading the script I was so moved by it," Chrissy Metz, who plays Joyce Smith, John's mother in the film, told The Christian Post in a recent interview on the movie set in Canada. "Because we're all looking for something greater than ourselves, and we're all trying to figure it out and do the best we can in the process.
Source:The Christian Post