China changes Bible characters to ancient Chinese in official church magazine: 'It's so bizarre'
By The Christian Post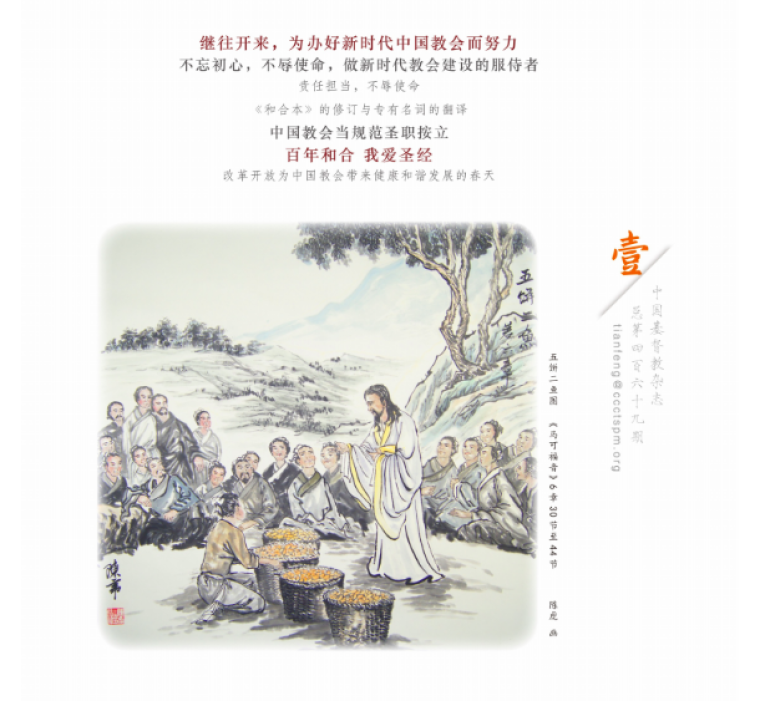 The Chinese government is demanding the country's state-sanctioned Protestant church to use artwork depicting biblical characters as ancient Chinese men and women.
According to Bitter Winter, Heavenly Wind magazine is published monthly by the National Committee of the Three-Self Patriotic Movement and the China Christian Council. Since the beginning of the year, the magazine's cover art has featured "sinicized" biblical illustrations with Jesus talking to ancient Chinese characters in Chinese landscapes, a move Bitter Winter warns "goes well beyond the iconographic 'inculturation' traditionally practiced by Catholic and some other missionaries."
For example, Mary was "personified as an ancient Chinese woman," and the miracle of the five loaves and two fishes shows Jesus feeding characters "portrayed with their hair tied in traditional Chinese buns." Additionally, Jesus is shown wearing traditional Han attire.
Source:The Christian Post