Chinese authorities slap Catholic with hefty fine for providing chapel for 'illegal' mass
By The Christian Post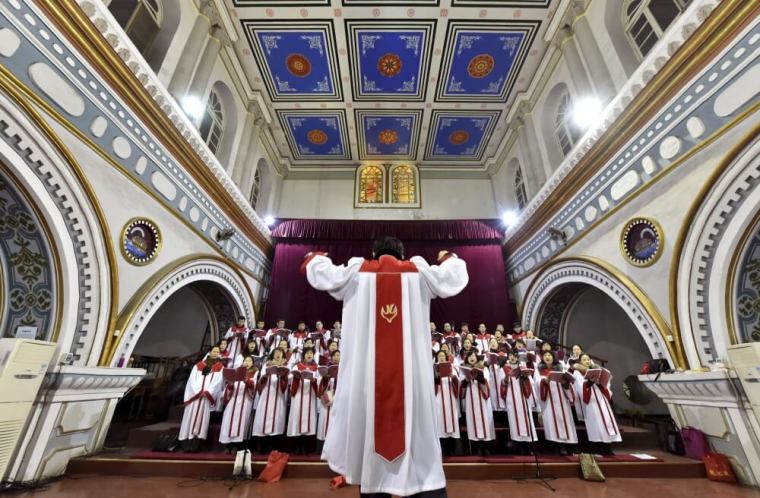 Authorities with the Chinese Communist Party are now punishing those who provide worship venues for believers as religious persecution continues to escalate in the country. 
According to Asia News, a Catholic in the town of Wangli in the Zhejiang province was fined last month for offering his private chapel to the bishop of Wenzhou diocese, Msgr. Peter Shao Zhumin.
Zhumin is only recognized by the Vatican, not by the Chinese Communist Party.
On March 16, Huang Ruixun, 56, offered his chapel to Shao and about 20 Catholics. Shortly after that, he was sentenced to a hefty fine of 200,000 yuan (the equivalent of about $30,000) under the charge of hosting the bishop for "illegal religious activities, also providing him with lunch, a rest room, etc."
Source:The Christian Post