Church erases $43 million in medical debt for Missouri families
By The Christian Post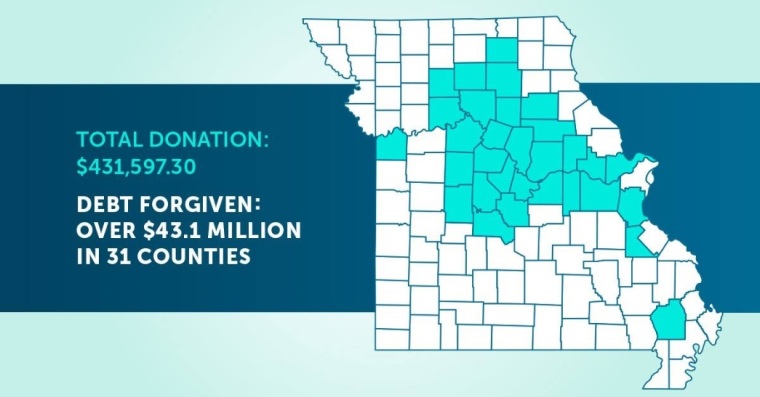 A Missouri church has raised enough money to erase $43 million in medical debt incurred by families it was able to help. 
Pastors Keith Simon and Patrick Miller of The Crossing, a church based in Columbia, announced on Sunday that the amount raised for those with medical debt was $431,597.30.
"That's what you, The Crossing, have generously given because Jesus paid off our spiritual debts," the church announced on its Facebook page with the hashtags #JubileeForMissouri and #JesusPaidItAll.
Source:The Christian Post