Conservatives react after Jim Carrey's cartoon shows Alabama gov. being aborted
By The Christian Post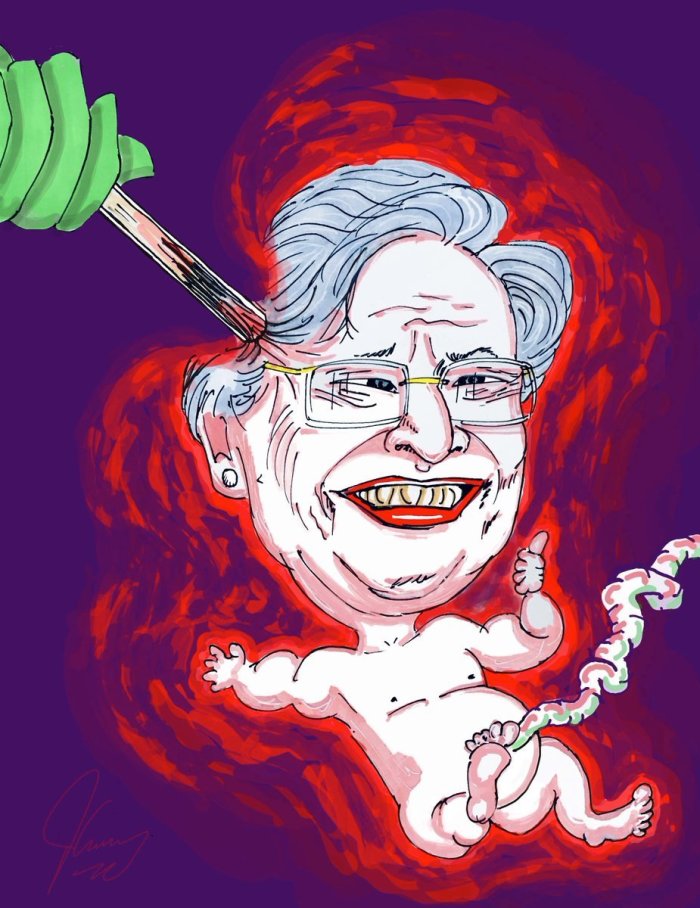 Some conservatives are now condemning actor Jim Carrey after he published a cartoon on Saturday depicting Alabama Gov. Kay Ivey being aborted as furor over the state's controversial abortion ban continues to grow.
The ban, described as the strictest in the nation, was signed into law last Wednesday with no exceptions for rape or incest. It makes it a Class A felony for a doctor to perform an abortion and a Class C felony for attempting to perform an abortion in six months. The only exemption under the bill is if there is a serious health risk to the mother. 
"I think If you're going to terminate a pregnancy, it should be done sometime before the fetus becomes Governor of Alabama," Carrey wrote in a tweet on Saturday which contained graphic artwork of Ivey being aborted.
Source:The Christian Post