Country star Tim McGraw's new single 'God Moves the Pen' shares story of faith, love
By The Christian Post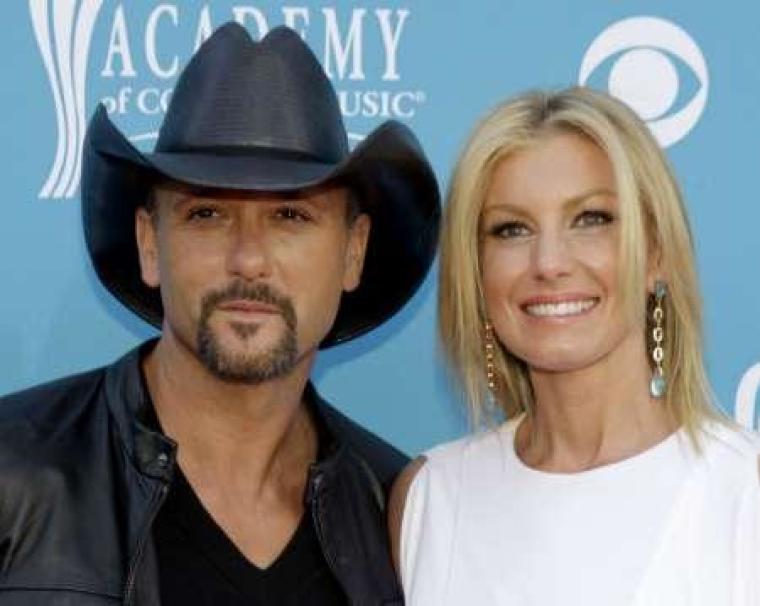 Tim McGraw released his new song "God Moves the Pen," which celebrates the power of love and will be featured on his upcoming album, Here on Earth Ultimate Edition, released Friday.
McGraw pays tribute to the love a couple has for one another in the mid-tempo track and shares the importance of showing loved ones how much they mean, even after they're gone.
"Written in the sky, written in the sand / On the back of a car draggin' old tin cans / True love declared with brush and paint / Way up there on a small-town water tank," McGraw sings in the chorus of the guitar-driven track. "Carved in an oak or tattooed on the skin / Love moves the heart, God moves the pen."
The song is just one of the 16 original tracks featured on Here on Earth Ultimate Edition that will be released on Friday. Along with those tracks, the album will also include seven other previously released songs, "Undivided" featuring Tyler Hubbard, "Thought About You," as well as "Neon Church," "Truth Is" and "Cuttin' Onions." The bonus tracks listed are "Keep Your Eyes on Me" a duet with his wife, Faith Hill, and "Gravity." 
Source:The Christian Post