Desiring God writer identifies 3 symptoms of dying church, identifies solution
By The Christian Post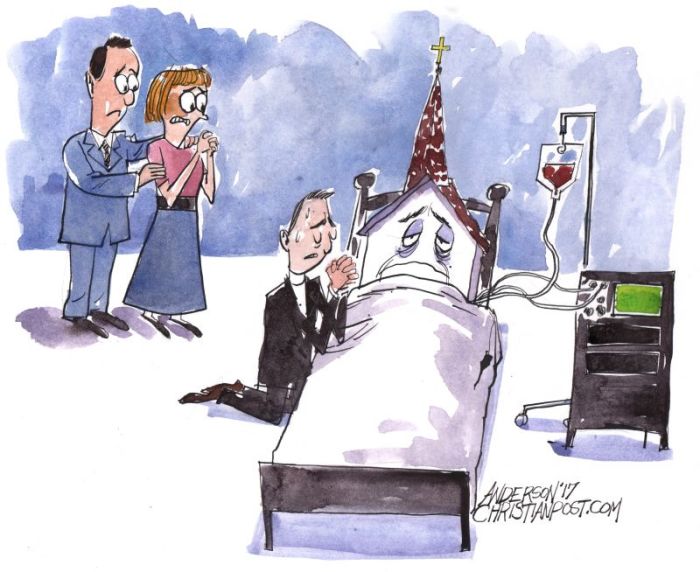 A writer for the popular theology website Desiring God has identified three symptoms of a "dying church" and shared how the Body of Christ can "self-diagnose" its health and work toward healing. 
In a recent article titled "Three Symptoms of a Dying Church: How to Diagnose Your Own Local Body," Pastor David Gibson warned that one of the "defining marks of a dying church is that the people in it don't realize it's dying."
"They don't know they're on a one-way journey to the ecclesiastical morgue. There is enough about the church that makes it seem alive and worth showing up to each week, but the symptoms of death pervade," he said.
Source:The Christian Post