DeVon Franklin, Alex Kendrick discuss importance of humility while navigating faith and Hollywood
By The Christian Post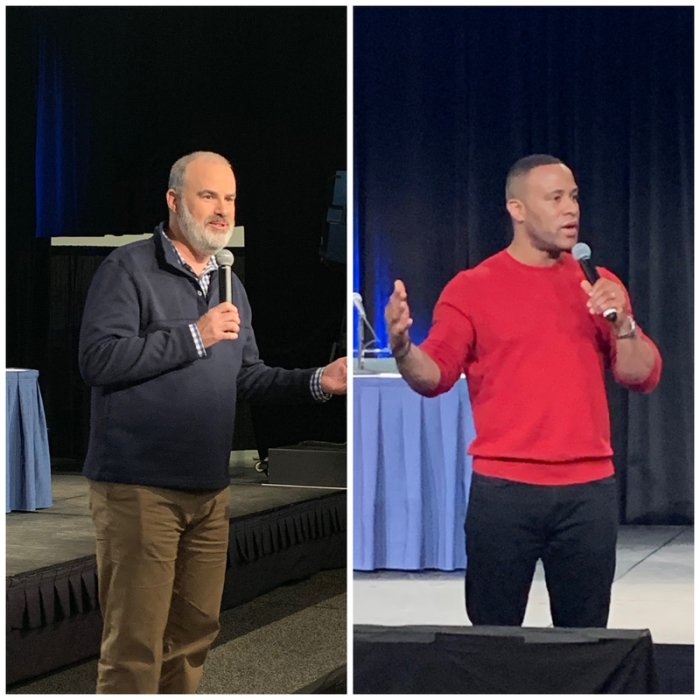 ANAHEIM — Leading Christian filmmakers DeVon Franklin and Alex Kendrick discussed the importance of humility, integrity, and seeking God's guidance as they navigate the crossroads of Hollywood and faith.
Franklin, president and CEO of Franklin Entertainment, shared how he strives to make films that are both relatable and inspiring during TV & Film Summit presentations March 27 at Proclaim 19, the NRB International Christian Media Convention in Anaheim, California.
"With a film, you're trying to tell the spirit of the story while still honoring the specificity in which the spirit of the story was experienced," he said.
Source:The Christian Post