Ellen DeGeneres defends appearing with 'friend' George W. Bush, issues call for kindness
By The Christian Post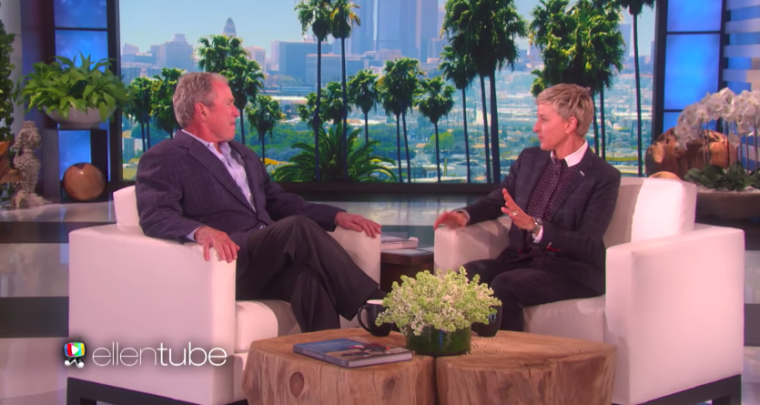 Talk show host Ellen DeGeneres issued a call for kindness after she received backlash for sitting next to former President George W. Bush at an NFL game in Dallas, Texas, on Sunday.
During her monologue on NBC's "The Ellen DeGeneres Show" on Monday, DeGeneres told the audience that she and wife Portia de Rossi were invited to a Dallas Cowboys game by Charlotte Jones, daughter of Cowboys owner Jerry Jones.
The openly gay talk show host was seated next to Bush and former first lady Laura Bush, drawing heavy criticism from many on social media.
Source:The Christian Post