Episcopal bishops denounce Trump standing in front of historic DC church, clearing out protesters
By The Christian Post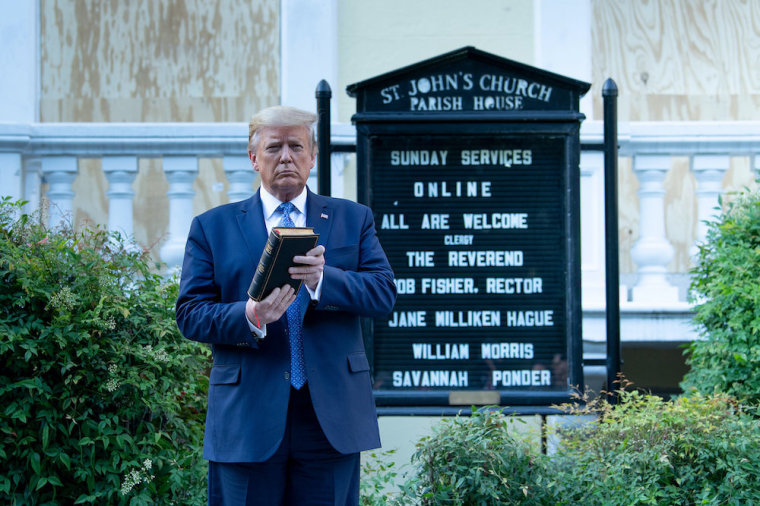 The head of the Episcopal Diocese of Washington has denounced President Donald Trump's decision to pose in front of the historic St. John's Church, located near the White House, that recently suffered fire damage during protests against the killing of George Floyd.
On Monday, U.S. Park Police and National Guard troops cleared the pathway from the White House to the church, reportedly using tear gas and pushing peaceful protesters aside, before Trump walked to the church holding a Bible and giving some brief comments. 
Bishop Mariann Edgar Budde responded on Facebook, expressing outrage over the president's decision to use the church as a backdrop.
Source:The Christian Post