Evangelicals, David Platt march in DC against racism, police brutality: 'Forgive us'
By The Christian Post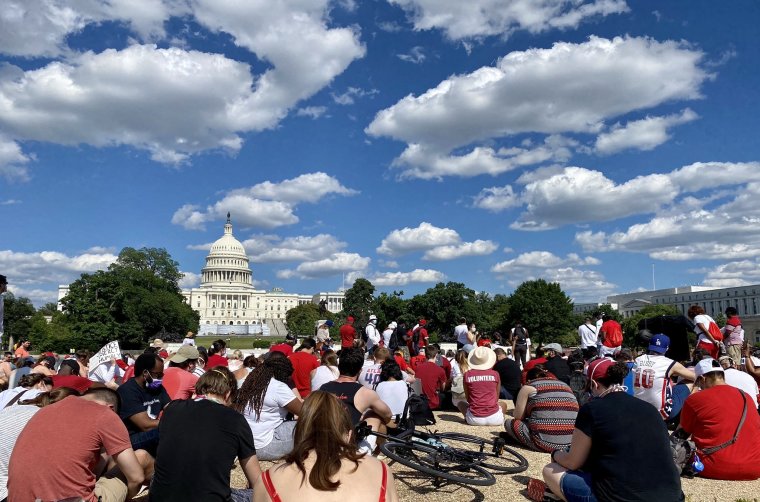 Hundreds of evangelicals, including Pastor David Platt, gathered in Washington, D.C., to protest against racism and police brutality on Sunday, singing hymns and holding up Bible verses.
The involvement of evangelicals in the protests was organized by a group known as Faith + Works DC, which was concerned that there weren't enough explicitly Christian voices involved after the brutal police killing of George Floyd, a 46-year-old black man in Minneapolis.
"We pray that you would forgive us for our history and our present," Platt, a former president of the Southern Baptist Convention's International Mission Board, said as he marched, The Washington Post reported.
Source:The Christian Post