Evangelist and Jesus actor slams 'fake news' in Kenya claiming he is the second coming of Christ
By The Christian Post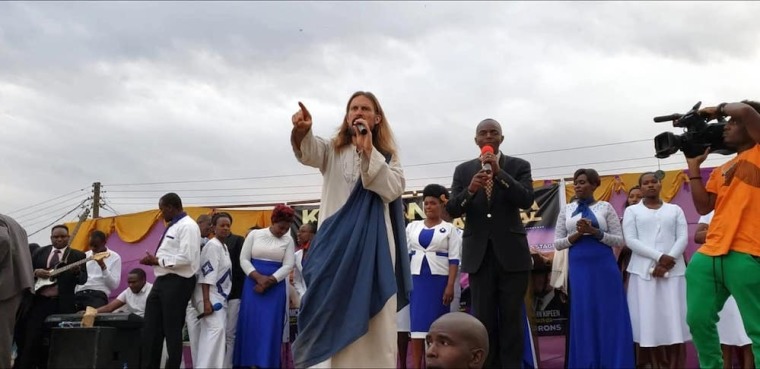 Evangelist Michael Job, an actor who plays Jesus at the Christian themed amusement park The Holy Land Experience in Orlando, Florida, shut down rumors he was the "second coming of Christ" during a recent visit to Kenya. 
His acting fame increased Job's desire to spread the gospel of Jesus Christ with the world. He is now an ordained minister who runs Jesus Loves You Evangelistic Ministries and travels the world sharing about Jesus.
While on his latest crusade in Kenya, media outlets and locals began using his photos while in costume claiming "Jesus visits Kenya." However, the posts of Job dressed as a mock Jesus for various plays he was performing went viral and people quickly started accusing the minister of being an "imposter" and a "false prophet." Some even claimed that Job died of pneumonia days after claiming to be Christ. Reports which are false. 
Source:The Christian Post