Fla. county agrees to let atheists give invocations; pays $490K in legal settlement
By The Christian Post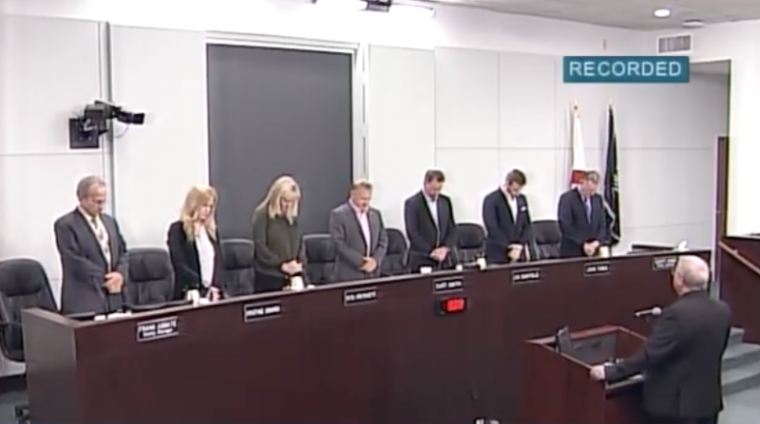 A Florida county will now allow atheists to give invocations at the start of government meetings and was ordered to pay $490,000 as part of a recently agreed upon legal settlement.
The Brevard County Board of Commissioners reached a settlement with a group of plaintiffs who were prohibited from giving invocations at the meeting.
The plaintiffs will now be allowed to give invocations, according to an announcement by Americans United for Separation of Church & State. 
Source:The Christian Post