Historic St. John's Church gets security fencing in response to repeated abuse from protesters
By The Christian Post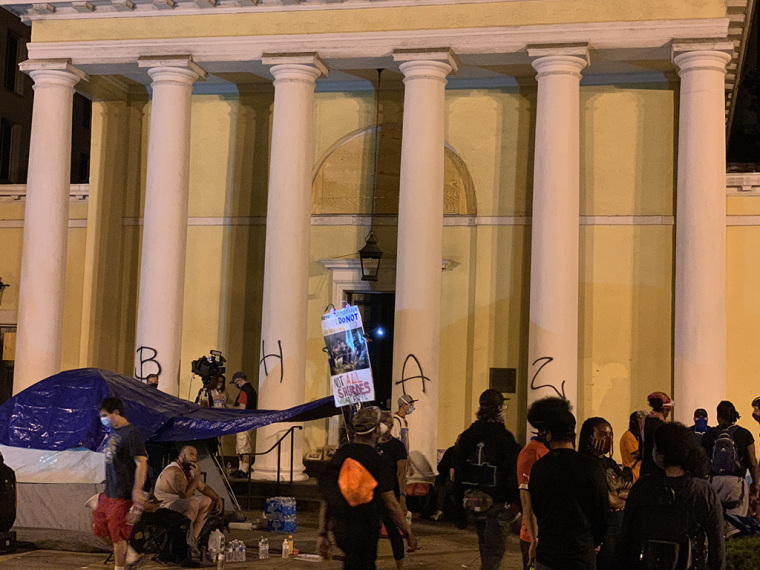 St. John's Episcopal Church, the historic Washington, D.C., congregation based near the White House, agreed to have security fencing erected in response to repeated vandalism on its property.
Recently, the church property has been at the center of vandalism and violent encounters between police and protesters following the killing of George Floyd in Minneapolis.
St. John's Church Rector the Rev. Robert W. Fisher sent a message to the parish last week, the letter being cosigned by Senior Warden Paul Barkett and Junior Warden Jeff Hantson. Fisher explained that church leadership was contacted by city officials about building protective fencing around their property, in light of renewed violence.
Source:The Christian Post