Historic St. John's Church near White House torched by rioters
By The Christian Post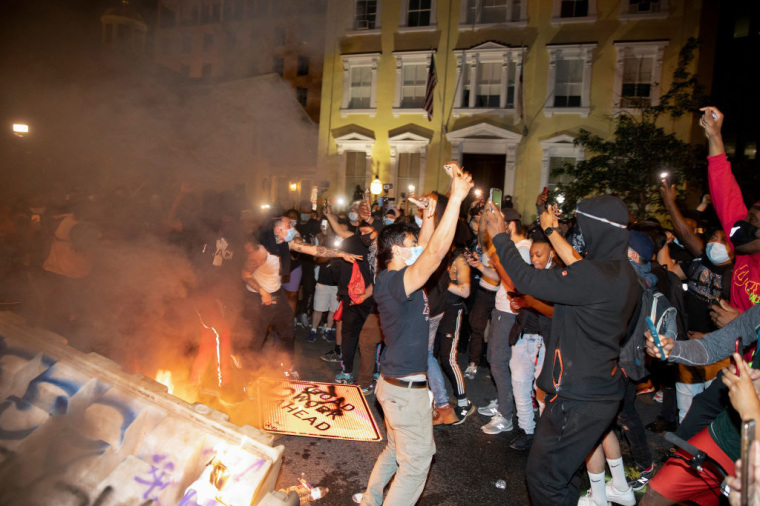 The parish office at the historic St. John's Episcopal Church in Lafayette Square near the White House in Washington, D.C., was torched as riots escalated Sunday night.
Fox News White House correspondent Kevin Corke was at the scene to report that the church had been vandalized with graffiti and the basement nursery set on fire. 
"It does appear that St. John's Church is on fire, the parish office," Corke said. "We went downstairs, and it is on fire."
Source:The Christian Post