James Dobson releases exclusive new content on VidAngel
By The Christian Post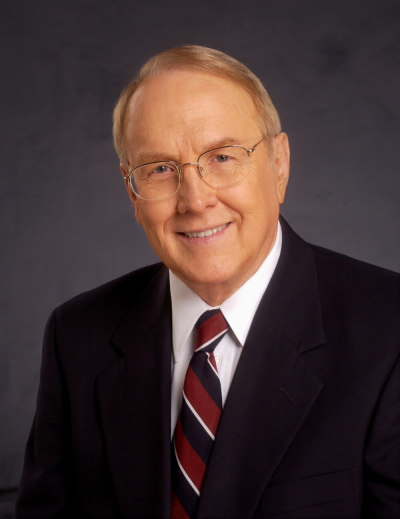 ANAHEIM, California — James Dobson, founder of Focus on the Family, released exclusive new content to "Building a Family Legacy" on VidAngel, a family-friendly streaming service known for popular series like "DryBar Comedy" and "The Chosen," the #1 crowdfunded media project in history.
"Dr. Dobson has had such an impact on America and the world. We're just honored to capture some bookend images and thoughts from his life on contemporary society," Neal Harmon, CEO of VidAngel, told The Christian Post during a sit-down interview in Anaheim, California. "The majority of our audience —  86 percent — say that they're very faithful people, and so we think they're really going to enjoy this content."
"Building a Family Legacy," available later today, is a collection of eight films and videos that feature highlights from decades of Dobson's teaching on parenting, marriage, and leaving a legacy of faith. The series is going to be rereleased on VidAngel with exclusive new original content on contemporary issues like social media and gender debates.
Source:The Christian Post