Jerry Falwell Jr. denies report he got Trump's 'fixer' to bury embarrassing 'racy' photos
By The Christian Post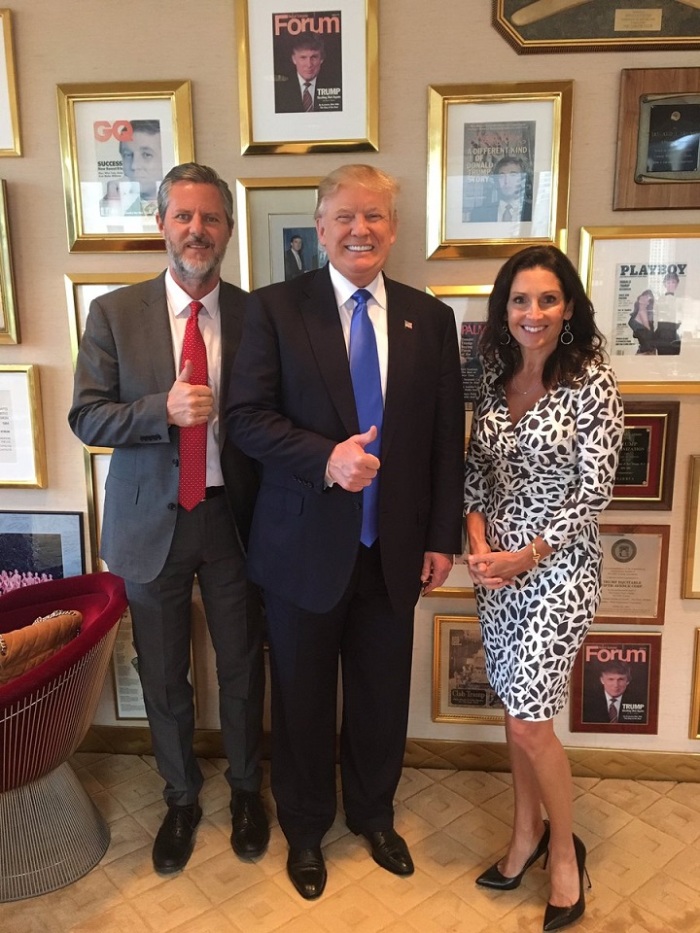 Liberty University President Jerry Falwell Jr. denied reports that President Donald Trump's former lawyer Michael Cohen intervened in 2015 after someone obtained "personal" photographs the Falwell's did not want to go public.
"There are no compromising or embarrassing photos of me," Falwell told conservative pundit Todd Starnes on his radio show Wednesday.
According to a recording of a phone conversation between Cohen and actor Tom Arnold that was reviewed by Reuters and The Washington Post, Cohen told Arnold that the Falwells had a "bunch of photographs" they wanted to keep from becoming public.
Source:The Christian Post