'Jesus Week' Christian event reached thousands in Time Square during LGBT World Pride week
By The Christian Post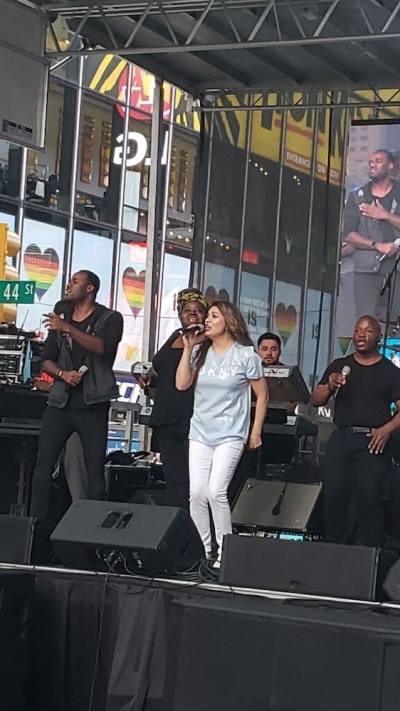 Christian leaders rallied together during Jesus Week held in the heart of New York City at the same time as LGBT pride month, and even though a storm threatened to shut it down the show continued and those in attendance say the spirit of God drew men and women to their knees. 
Jesus Week kicked off on May 25 with Christian leaders going into every borough in NYC to pray, help the poor, and minister in schools and troubled neighborhoods. The initiative concluded on June 29 with a large event in Time Square.
A stage was set up on 43rd Street in Manhattan with banners raised pointing people to Christ and urging them to prayer for the city. LGBT World Pride billboards were displayed on many of the neighboring buildings and city officials were concerned that the Christian event would face backlash from LGBT activists. But those involved in organizing the event testified that they had the opposite experience.  
Source:The Christian Post