JoJo Siwa tells child fans: 'You can be in love with whoever you want'
By The Christian Post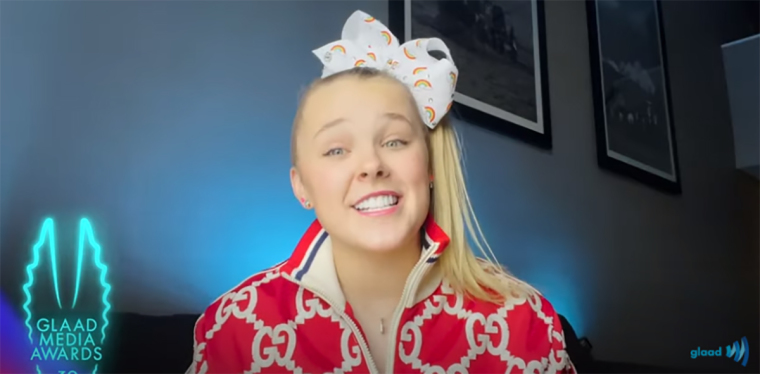 JoJo Siwa, who rose to fame after being a contestant on the TV series "Dance Moms" and now has a billion-dollar brand, told kids at a recent LGBT awards show that they "can be in love with whoever you want to be in love with," after coming out earlier this year. 
"I recently just came out as a part of the LGBTQ community. I have the best, most amazing, wonderful girlfriend in the entire world who makes me so so so happy and that is all that matters," Siwa said last week while presenting an award to Elmo for Outstanding Children's Programming during the 32nd annual GLAAD Media Awards. 
"I think it's really cool now that kids all around the world who look up to me can now see that loving who you want to love is totally awesome. If you want to fall in love with a girl, if you want to fall in love with a boy, if you want to fall with somebody who is a they/them, or who is nonbinary, that is incredible. Love is awesome. You can be in love with whoever you want to be in love with, and it should be celebrated. And amazingly, now today in the world, it is."
Despite having a girlfriend, Siwa doesn't identify as lesbian or gay and hasn't specified what part of the LGBT she identifies as, though she did say in a recent interview that she was "Ky-sexual" because of her love for her girlfriend, Kylie.

"I like queer. Technically, I would say that I am pansexual because that's how I have always been my whole life is just like, my human is my human."
Source:The Christian Post