Kimberly Potter, officer who fatally shot Daunte Wright, charged with 2nd-degree manslaughter
By The Christian Post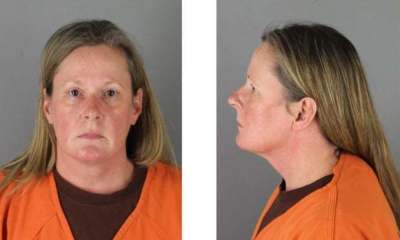 Kimberly A. Potter, the white Brooklyn Center police officer who resigned after fatally shooting Daunte Wright, a 20-year-old black man who resisted arrest during a traffic stop in Brooklyn Center, Minnesota, was formally charged Wednesday with second-degree manslaughter after days of protests and riots.
"Certain occupations carry an immense responsibility and none more so than a sworn police officer," Imran Ali, Washington County assistant criminal division chief and director of the Major Crime Unit, said in a statement cited by KSTP Wednesday. "With that responsibility comes a great deal of discretion and accountability. We will vigorously prosecute this case and intend to prove that Officer Potter abrogated her responsibility to protect the public when she used her firearm rather than her Taser. Her action caused the unlawful killing of Mr. Wright and she must be held accountable."
Within 24 hours after the city announced that Potter had submitted a letter of resignation, agents with the Minnesota Bureau of Criminal Apprehension arrested Potter at approximately 11:30 a.m. in St. Paul for the April 11 shooting, the agency said. She was booked in the Hennepin County Jail and now faces a maximum of 10 years in prison, a $20,000 fine or both if convicted, KSTP reported. She was released Wednesday with no conditions on a $100,000 bond.
The manslaughter charge suggests, according to The New York Times, that prosecutors accept that Potter did not intend to kill Wright and mistook her handgun for her Taser when she shot him.
Source:The Christian Post