Lauren Daigle sings national anthem before President Trump, first lady at LSU game 
By The Christian Post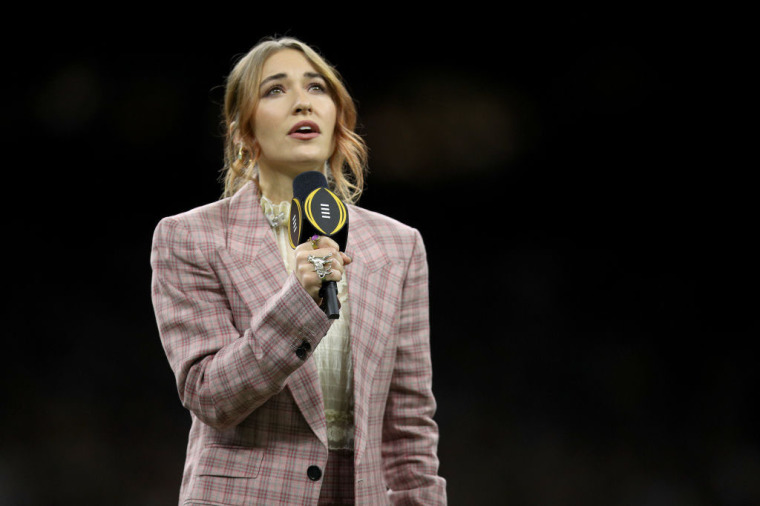 Lauren Daigle performed the national anthem Monday night for the College Football Playoff National Championship in New Orleans, Louisiana, where she received a standing ovation from everyone in attendance, including President Donald Trump and first lady Melania Trump.
In an Instagram story, Daigle repeatedly revealed how "nervous" she was as she walked onto the LSU field.  
When she took the stage, the popular Christian singer was announced as a two-time Grammy Award-winner and Louisiana's own as she went on to give a bluesy performance of "The Star-Spangled Banner."
Source:The Christian Post