Marianne Williamson decries 'overly secularized' Left, mockery of prayers against Hurricanes Dorian
By The Christian Post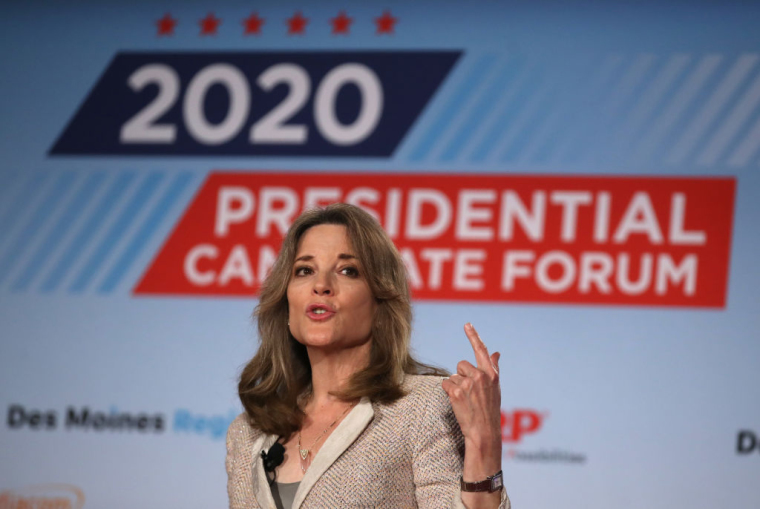 Democratic presidential candidate and New Age author Marianne Williamson is pushing back against the "overly secularized Left" for mocking those praying against hurricane Dorian after having suggested the "power of the mind" can deter the storm.
"The Bahamas, Florida, Georgia and the Carolinas...may all be in our prayers now. Millions of us seeing Dorian turn away from land is not a wacky idea; it is a creative use of the power of the mind. Two minutes of prayer, visualization, meditation for those in the way of the storm," Williamson said in an tweet Wednesday, which she subsequently deleted.
"May the peace of God be upon them and their hearts be comforted as they endure the storm," she wrote in another tweet, replacing the previous one.
Source:The Christian Post