Megachurch Pastor Kirbyjon Caldwell reveals battle with prostate cancer
By The Christian Post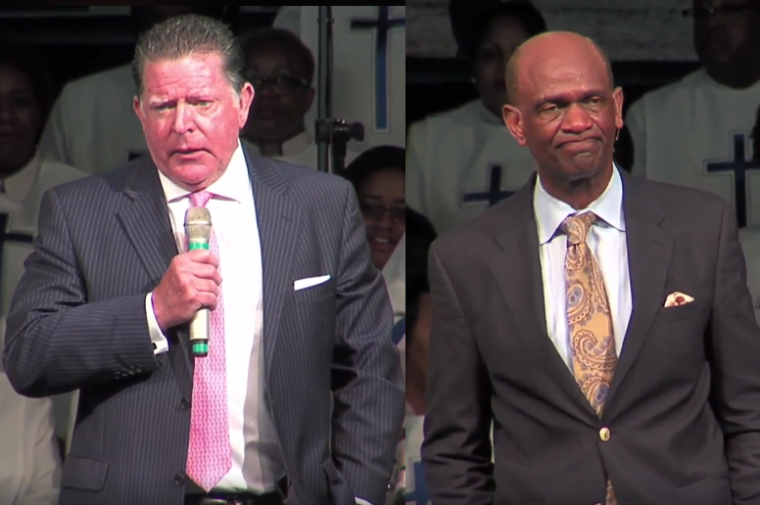 Just over a year after he was indicted for defrauding a number of his members of $1 million, prominent Texas megachurch pastor Kirbyjon Caldwell announced Saturday that he has been diagnosed with stage 1 prostate cancer.
"I want to share with you that earlier this week, I received a call from MD Anderson informing me that I've been diagnosed with stage 1 prostate cancer. And thank God that my prognosis does not look like my diagnosis. God was very clear that I'll die from something as we all will one day but it won't be from prostate cancer," the controversial leader of the 15,000-member Windsor Village United Methodist Church in Houston said in a Facebook video in which he explained why he chose to share his health condition publicly.
"I wanted to share that with you for three reasons. Number 1) I encourage members to always pray so the folk can pray for them ….2) I wanted to tell you myself before you heard it from someplace else, so you would know what's really going on," he said.
Source:The Christian Post