Melissa Joan Hart says praying in Zambia was her favorite part of World Vision missions trip 
By The Christian Post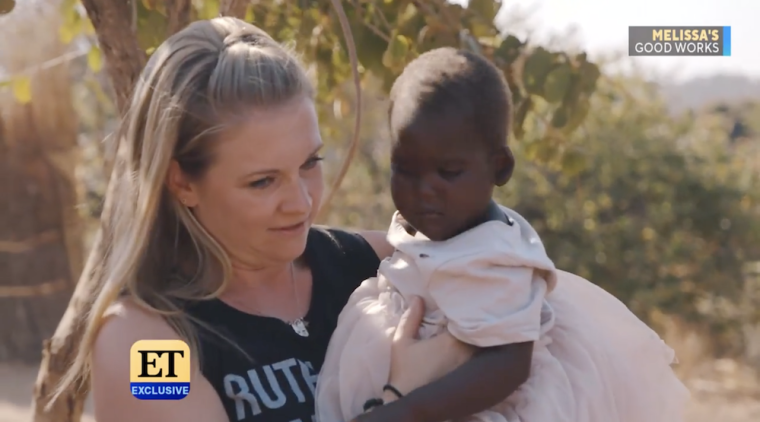 Actress Melissa Joan Hart recently took a mission trip to Zambia with her family as a part of the child sponsorship organization World Vision. 
The mother of three has been a popular TV star for decades and she is looking to give back to those in need. Hart and her family recently partnered with World Vision, a Christian humanitarian organization that helps children, families, and their communities "reach their full potential by tackling the causes of poverty and injustice," as said on its website.
Hart, her husband, Mark Wilkerson, and eldest son, Mason, traveled to Zambia in August with World Vision and "Entertainment Tonight" captured the trip on camera. The actress sponsors three sisters in Zambia, all matching the ages of her three sons, 13, 11, and six, so during their visit they brought much-needed supplies for their entire village. 
Source:The Christian Post