Millennials boldly preach freedom from LGBT lives at Orlando march 3 years after Pulse mass shooting
By The Christian Post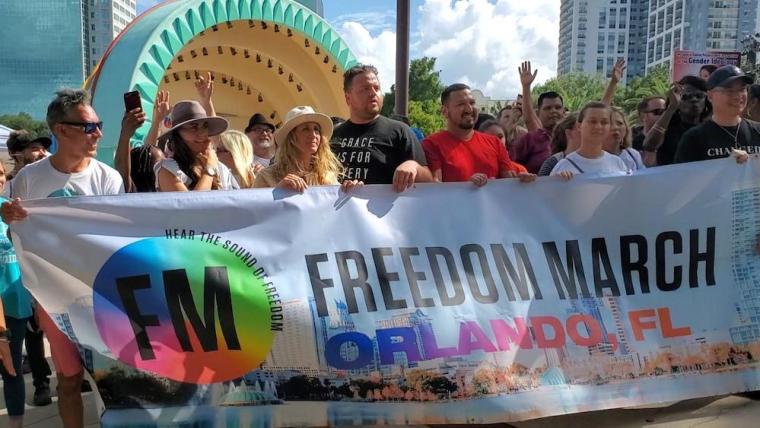 ORLANDO — Neither rain nor intense heat could stop hundreds of people from gathering Saturday to proclaim their freedom from homosexuality. A group of passionate millennials who call themselves "overcomers" brought the Freedom March to Florida to share how Jesus delivered them from the LGBT lifestyle.
Despite the threat of a tropical storm and counter protesters, hundreds of people arrived at Lake Eola Park to march with the group of overcomers. Several local and national ministries set up tents around the park and local churches also came out to support the march, including: C Life Orlando, Church in the Son,  First Baptist, King Jesus Orlando, and Redeemed by God, among others. 
The event kicked off just before noon with fervent prayer for the city, for the LGBT community, and for other groups of people. 
Source:The Christian Post