Museum of the Bible to unveil world's longest illustrated Bible on National Mall
By The Christian Post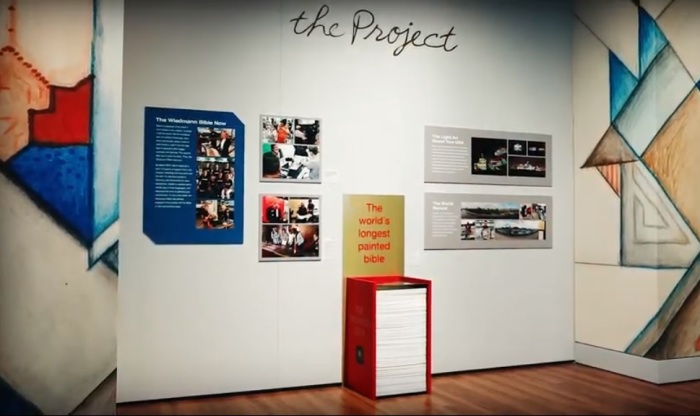 The Museum of the Bible in Washington, D.C., has announced its plan to unfold a facsimile of what is believed to the world's longest illustrated Bible along the Lincoln Memorial Reflecting Pool on the National Mall.
The Museum of the Bible said it will be the first to completely unveil the Wiedmann Bible in the U.S. on June 1. 
The Wiedmann Bible, completed in 2000, features a continuous illustrative narrative of the Old and New Testament in 3,333 images throughout 19 leporellos (accordion-style books).
Source:The Christian Post