Norwich Cathedral's helter-skelter carnival ride is a big 'mistake,' Queen's fmr. chaplain says
By The Christian Post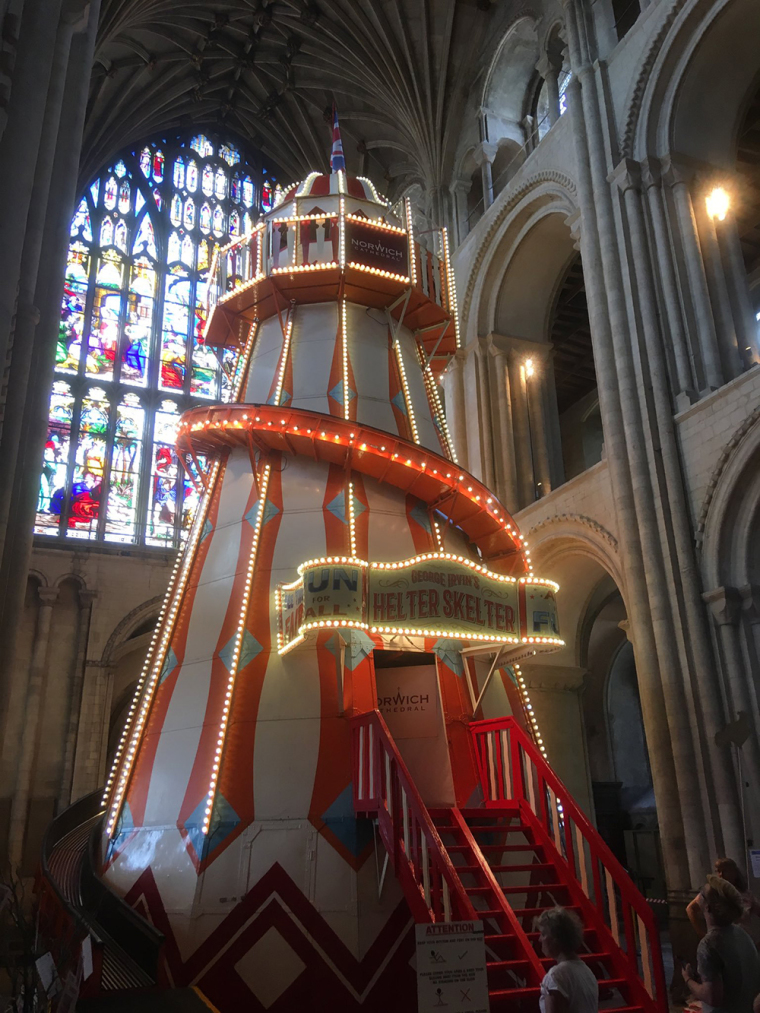 The decision to install a helter-skelter carnival ride inside the Norwich Cathedral to attract visitors and allow congregants to get a better look at the church's artwork was a major "mistake," says Queen Elizabeth's former chaplain. 
The Rev. Canon Andy Bryant who oversees missions and pastoral care at the cathedral in Norwich, England, said he got the idea while visiting the Sistine Chapel in Rome.
Bryant said he felt the stone carvings and stained glass inside Norwich Cathedral are just as impressive as the works of art he saw at the Sistine Chapel, but most visitors are never able to see it up close. He wanted visitors and church members to encounter God in a different way by seeing the biblical stories depicted in church's centuries old carvings. 
Source:The Christian Post