NYC pastor sues US gov't for alleged mistreatment over ministering to migrants, refugees at border
By The Christian Post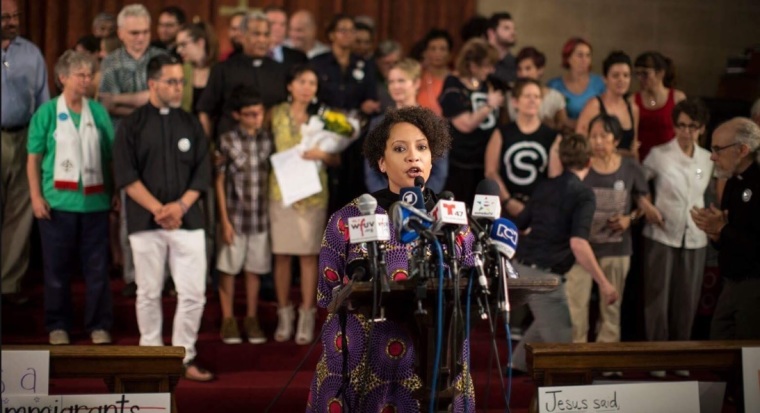 A New York City pastor has filed a lawsuit against the federal government, accusing them of unlawfully detaining and monitoring her due to her charity work among immigrants.
The Rev. Kaji Douša, senior pastor of The Park Avenue Christian Church, which is affiliated with both the United Church of Christ and the Disciples of Christ denominations, filed the suit on Monday in United States District Court for the Southern District of California.
Douša named the U.S. Department of Homeland Security, the U.S. Immigration and Customs Enforcement, and assorted government officials in the complaint.
Source:The Christian Post