Ohio governor signs heartbeat abortion ban into law
By The Christian Post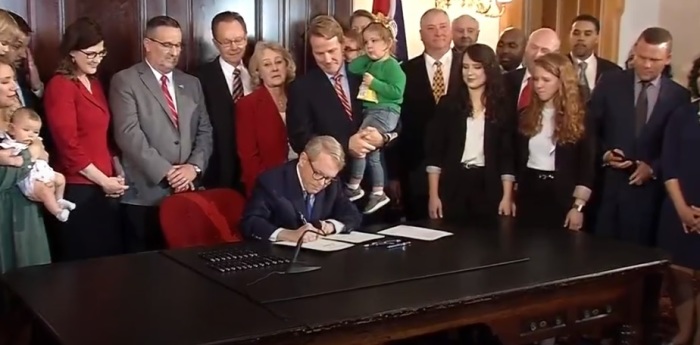 Ohio Governor Mike DeWine signed a bill into law that would prohibit abortions for unborn babies that have a detectable heartbeat, which can be found as early as six weeks into a pregnancy.
"The essential function of government is to protect the most vulnerable among us — those who do not have a voice," DeWine said just before signing Senate Bill 23, or the Ohio Human Rights and Heartbeat Protection Act, into law on Thursday afternoon.
"Government's role should be to protect life from the beginning to the end, to protect those who cannot protect themselves, such as the elderly, the unborn, those who are sick, those who have a disability, those who have a mental illness, or an addiction."
Source:The Christian Post