Pastor faces 3 years in jail for defying Myanmar's COVID-19 stay-at-home orders
By The Christian Post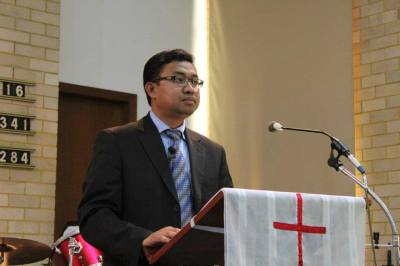 A controversial Christian pastor and three others in Myanmar face three years in jail for organizing services in defiance of a ban on large gatherings in the Southeast Asian country due to COVID-19.
Pastor David Lah, who holds a Canadian passport, and three others in Yangon city were charged under the 2013 Natural Disaster Management Law, an offense which is punishable by imprisonment for up to three years and a possible fine, according to the U.S.-based Christian persecution watchdog International Christian Concern.
According to the Yangon Region COVID-19 Control and Emergency Response Committee, Lah and two other pastors held services after a ban on large gatherings was imposed in Yangon on March 13, and the other accused is a member of the congregation, Reuters reported.
Source:The Christian Post