Pastor Greg Locke slams liberals as 'buck wild crazy' for boycotting Home Depot
By The Christian Post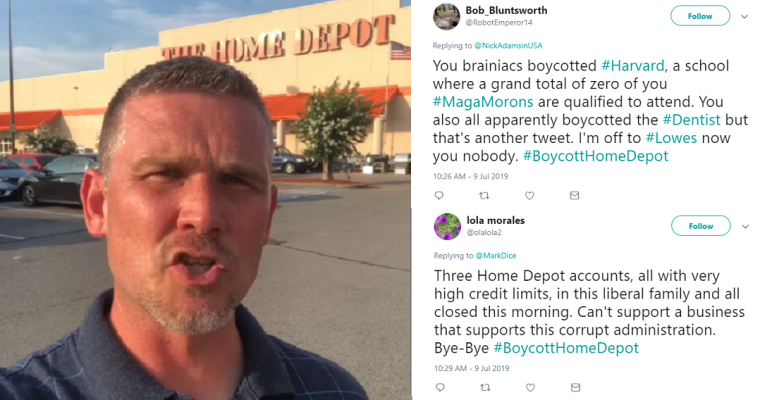 Outspoken internet preacher and lead pastor of Global Vision Bible Church in Tennessee, Greg Locke, has slammed liberals as "buck wild crazy" for their boycott of home improvement chain store Home Depot due to one of the company's billionaire co-founder's support for President Donald Trump.
"Outside supporting my local Home Depot now that the left liberal crowd has gone buck wild crazy with #BoycottHomeDepot simply because the co-founder has decided to give his hard-earned money to the re-election campaign of Donald Trump," declared Locke in a video that has racked up nearly 800,000 views on Twitter in less than 24 hours as of Tuesday afternoon.
"First of all, Donald Trump is gonna win by a landslide with or without Home Depot money. But I appreciate people who can't be bullied into a corner of silence by people who want  to threaten them and boycott them," he continued the popular internet preacher who shot to fame after he posted a video on Facebook on April 22, 2016, criticizing Target for its new policies on gender-neutral bathrooms.
Source:The Christian Post