Pastor opens Democrat-controlled Virginia House with prayer opposing abortion, gay marriage
By The Christian Post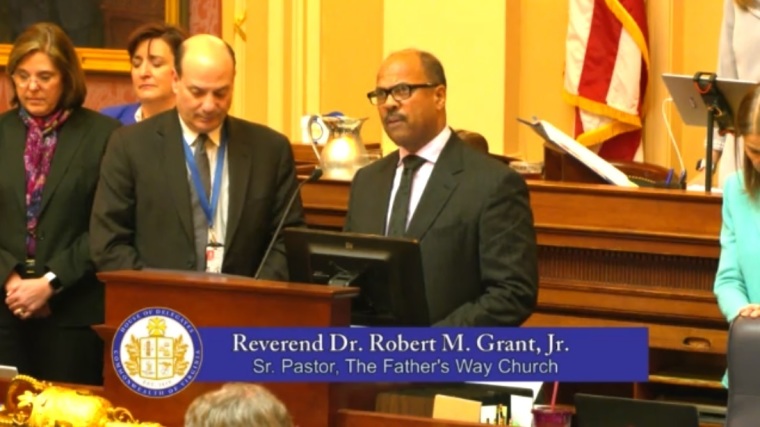 A Virginia pastor was condemned by Democratic state lawmakers for giving an opening prayer before the House of Delegates that warned of God's condemnation of abortion and same-sex marriage.
The Rev. Robert M. Grant Jr., senior pastor of The Father's Way Church of Warrenton, gave the invocation before the Democrat-controlled House on Tuesday morning.
"We pray today that the Virginia House of Delegates will exercise their authority, making right decisions for citizens of this Commonwealth," Grant began his prayer.
Source:The Christian Post