Pastor's wife charged with sexually assaulting student; former congregants celebrate
By The Christian Post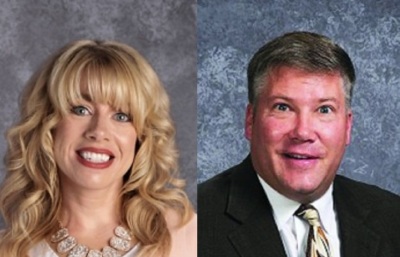 A pastor's wife and teacher from Burbank, Illinois, has been arrested and charged after she allegedly supplied alcohol to a 15-year-old student at Jordan Baptist School, a ministry of Jordan Baptist Church, and had sex with him at least five times before it was legal for her to do so.
Shannon Griffin, 49, wife of Pastor Thomas Griffin who led both Jordan Baptist Church and the affiliated school during the period of the crimes, is alleged to have sent nude images to the student she is alleged to have had sex with as well as a 16-year-old boy using Snapchat and asking for illicit images in return, the Chicago Tribune reported.
The pastor's wife, who some members in her community allege had been abusing underage kids for years, was allegedly pictured in some photos getting into the shower attached to text messages such as "Come on in" and "Missing you," Assistant State's Attorney Kyle Gruca told the publication.
Source:The Christian Post