Paula White says Trump wanted to build 'Crystal Cathedral for God' with her in charge
By The Christian Post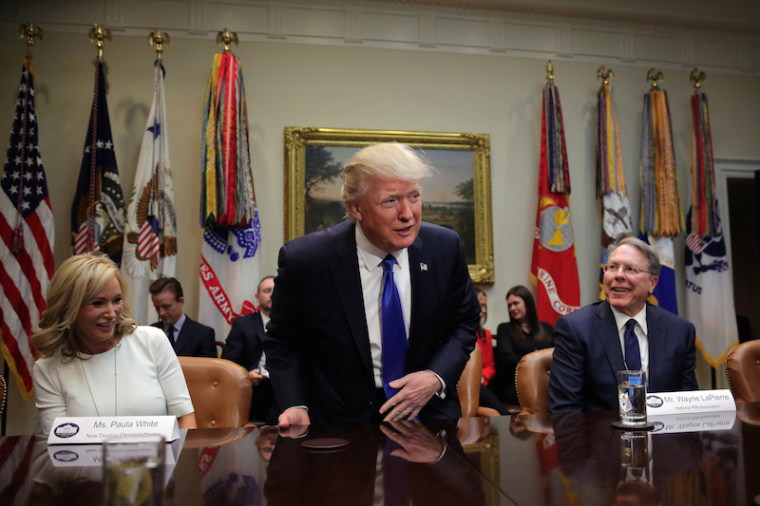 A day after the White House confirmed televangelist Paula White would be joining the administration last Thursday, President Donald Trump's personal pastor says he wanted to build her a megachurch similar to the Crystal Cathedral in Los Angeles where she would be in charge.
"He wanted to build a house of God," White told the Washington Examiner about plans Trump had in 2006 to build the glass cathedral. "He said, 'Let's do this, let's build this before we're too old,'" said White who is also referred to as White-Cain due to her marriage to the band Journey's Jonathan Cain.
Trump had already gotten an architect and was excited about her leading the church but she said the time wasn't right. Her ministry at the time was flourishing and she was on the verge of a second divorce which came in 2007.
Source:The Christian Post