Police officers nationwide pray, kneel with protesters: 'A sign of hope in America'
By The Christian Post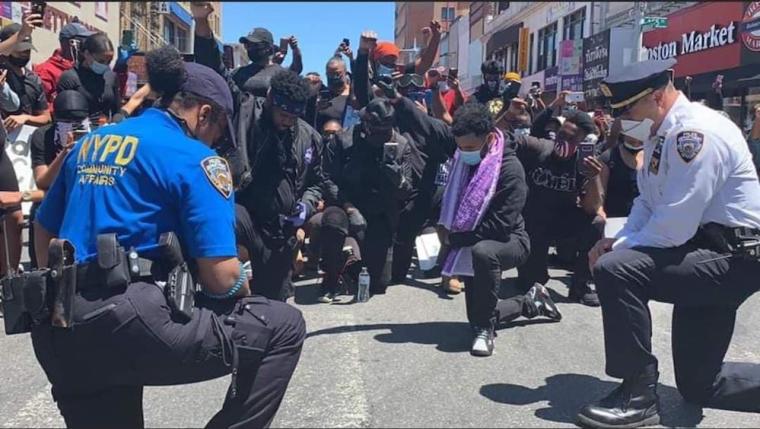 Police and sheriff's officials across the country kneeled in solidarity with protesters last weekend as thousands of demonstrators across the United States took to the streets to protest the death of George Floyd, who died in the custody of Minneapolis police on Memorial Day.
Although scenes of violent riots and looting have permeated cities throughout America, the last few days have also united people together in prayer and peace.
Days after the death of Floyd, Art Acevedo, the police chief in Floyd's hometown of Houston, Texas, said what Floyd went through should be "condemned by all in law enforcement and our extended community."
Source:The Christian Post