Pro-life movie 'Unplanned' takes No. 1 spot on Amazon's Best Sellers Drama DVDs
By The Christian Post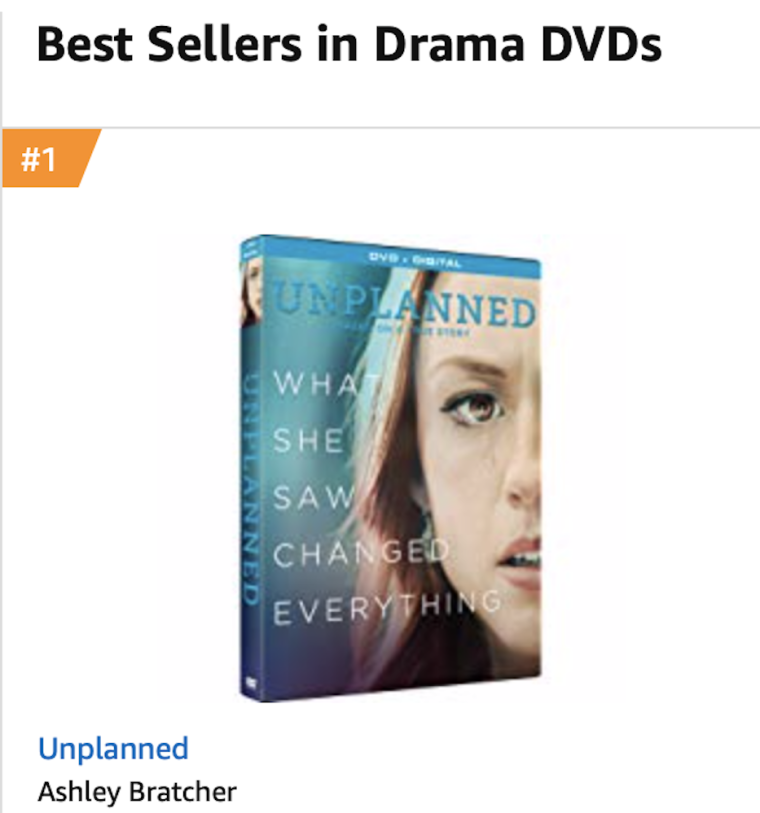 Update: On Monday afternoon, "Unplanned" became the #1 Best Seller overall for DVD's on Amazon.
The DVD release of the pro-life "Unplanned" movie has topped the Amazon Best Selling Drama charts. 
"Unplanned" tells the true story of former Planned Parenthood clinic director Abby Johnson who quit her leadership position at the abortion provider to become a pro-life advocate. Johnson went on to start the nonprofit And Then There Were None to help other women leave the abortion industry.
Source:The Christian Post