Pro-life organizations awarded $85,000 in grants at National Prayer Luncheon for Life
By The Christian Post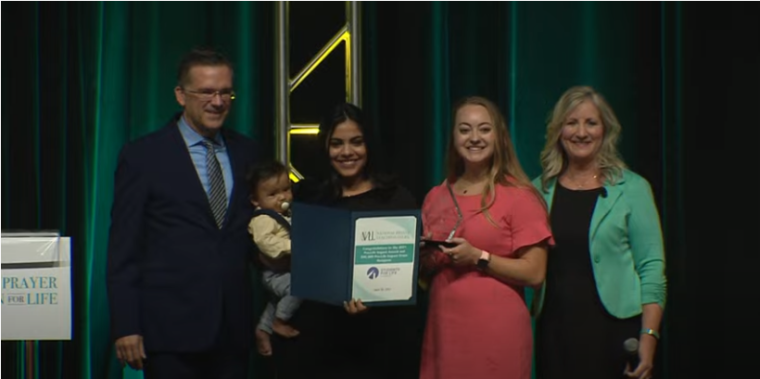 Three pro-life organizations, including Students for Life of America, were awarded $85,000 in grants at the sixth annual National Prayer Luncheon for Life on Friday, where several prominent pro-life activists gathered to recognize the efforts of those working to end abortion.
Attendees gathered online and in person at the Gaylord Texan National Resort & Convention Center in Grapevine, Texas, to "pray, unite, save lives" and honor pro-life organizations for their impact on the movement. 
"This event is designed to bring pro-lifers across America together to pray and to honor high-impact pro-life groups," said Karen Garnett, vice president of culture for Heroic Media who's also the executive director of National Prayer Luncheon for Life, in a statement ahead of the event.
She added, "The five nominees for the 2021 National Prayer Luncheon for Life Pro-Life Impact Award have been selected for their demonstrated significant, quantifiable impact and measurable successes in saving lives and winning battles against the abortion industry."
Source:The Christian Post